Instagram Lobby Space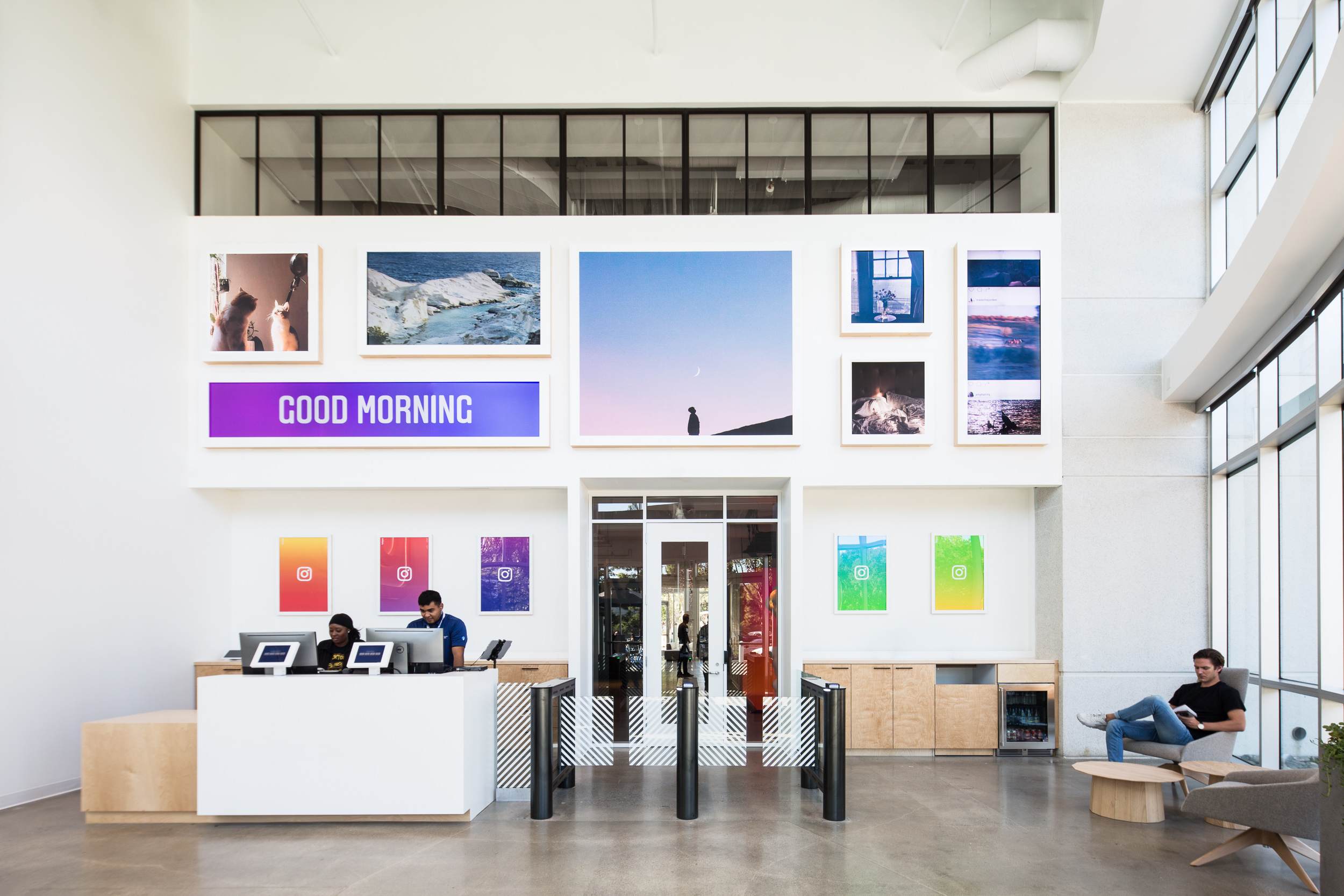 To celebrate their big move into a dedicated office building, Instagram wanted to make a strong brand statement to signal the shift from a image posting platform to a brand. The lobby has a striking visual impact that urges visitors to pull out their phones and Instagram it.
It was important to bridge the disconnect that can happen between an employee's everyday and the beautiful content generated by Instagram's community. The lobby serves as a dynamic window into content created on the platform displaying content dynamically around specific themes.
These content sets are displayed according to time of day and events. The screens can also be adapted to a special guest coming in by pulling up that person's content as a way of welcoming them into the building. A gradient periodically washes over the screen to bring a calm ambient moment to the bustling Instagram headquarters.
This project has since expanded to include other lobbies and offices that are currently in development. Pictured here are the two lobbies from Instagram HQ.

Role: Design Director Agency: COLLINS Client: Instagram Team: Matt Luckhurst, Joanna Hobson, Christian Widlic, Kimberly Mar,Eric Goud ,Senovva Team, Angela Sung & Agnes Lee, Drew Kelly.